Upcoming Releases
MO

TU

WE

TH

FR

SA

SU
28

29

30

31

1

2

3
4

5

6

7

8

9

10
11

12

13

14

15

16

17
18

19

20

21

22

23

24
25

26

27

28

29

30

1
Events for September
1
No Events
Events for September
2
No Events
Events for September
3
No Events
Events for September
4
No Events
Events for September
5
No Events
Events for September
6
No Events
Events for September
7
No Events
Events for September
8
No Events
Events for September
9
No Events
Events for September
10
No Events
Events for September
11
No Events
Events for September
12
No Events
Events for September
13
No Events
Events for September
14
No Events
Events for September
15
No Events
Events for September
16
No Events
Events for September
17
No Events
Events for September
18
No Events
Events for September
19
No Events
Events for September
20
No Events
Events for September
21
No Events
Events for September
22
No Events
Events for September
23
No Events
Events for September
24
No Events
Events for September
25
No Events
Events for September
26
No Events
Events for September
27
No Events
Events for September
28
No Events
Events for September
29
No Events
Events for September
30
No Events
Stats a Glance
Annual Inflation Rate 2016-2020

[supsystic-table-diagram id='24']
Source: Department of Statistics
Stats a Glance
Annual GDP Rate 2015-2020
[supsystic-table-diagram id='29']
Source: Department of Statistics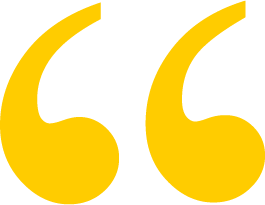 The Department of Statistics within the Ministry of Sustainable Development is the agency responsible for the compilation and dissemination of official statistics.  This mandate covers the broad areas of commerce, industrial production and the socio-economic conditions of households/persons.  Our aim is to provide our stakeholders with good quality- relevant, reliable and timely- statistical information for policy and planning decision making; this would, in turn, promote the sustainable growth and development of our twin-island Federation.
Our use of this online platform serves to provide greater accessibility to statistical information under the mantra of "Enlightening, Empowering and Enriching Lives- through Statistics".
We look forward to your usage of this facility and feedback.
- Carlton Phipps, Director
Department of Statistics